Mounting Position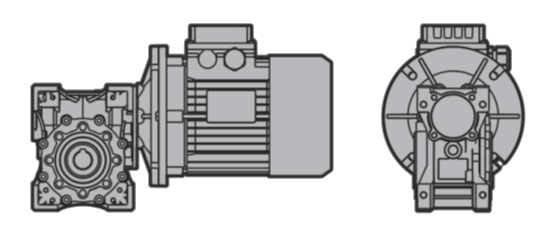 All geared motors and gearheads are supplied to be mounted in the B3 mounting position (as above) however sizes from NMRV/NMRV-P 025 - 030 - 040 - 050 – 063 - 075 it is not necessary to specify mounting position as they can be mounted in any position.
Sizes NMRV 090 – 110 – 130 – 150 the mounting position must be specified otherwise they will supplied for B3 mounting position only
Sizes 090 – 110 if mounted in position V5 or V6 they will need a special sealed bearing fitting. Please contact Transdrive application engineer
Warning
For sizes 090 and above mounting position is very important as the gearbox comes supplied with sufficient oil for mounting in B3 position only. Sizes 090 and above if a B3 unit is mounted in any other position then oil starvation to critical components will result in severe damage. Please do not hesitate to seek advice from one of our application engineers.
Full details of Mounting Positions can be found on page 40 of the PDF catalogue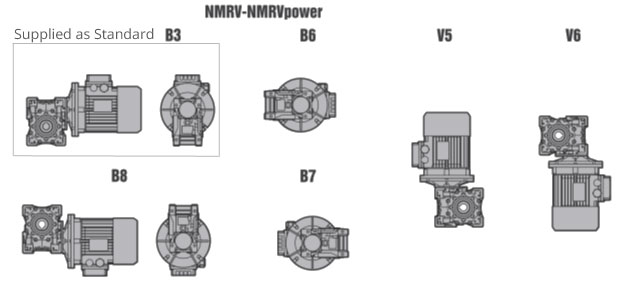 View Catalogue Page